Welcome to my portfolio. Here you can see my past academic work.
Website Design
For The Place for Parts I created an informative website about guitars and their parts. It utilizes bootstrap and other techniques like carousels and multimedia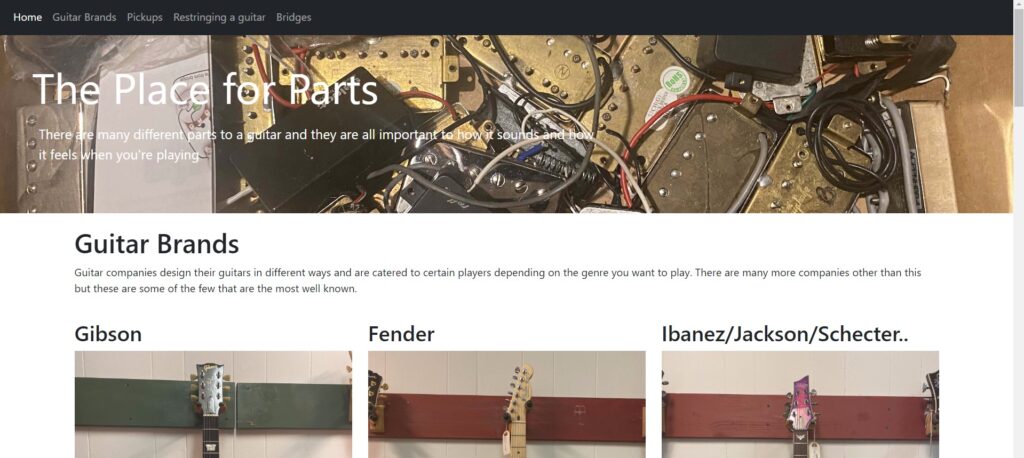 Client Analytic Report
For this assignment I created social media content for the businesses Instagram, Twitter and Facebook. I took their social media analytics and put it into a report to show things like the average likes and comments per post. I also described the trends like if the followers were decreasing or increasing over the months.
Graphic Design
For my Media Design course I made a 19 page magazine that reviews some of the top albums of 2022. I made this using InDesign.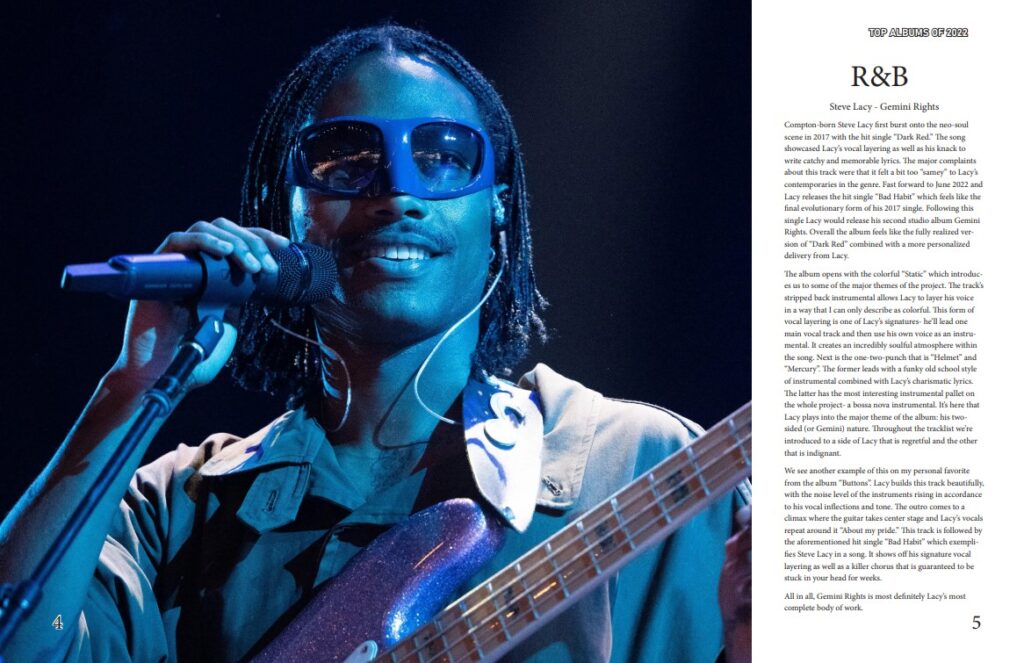 Videography
In my website The Place For Parts I edited a video showing how to restring an electric guitar. In this video I used different techniques like music fade in/out, background music, and diffferent camera angles to give it a interview-like atmosphere.